Yellow Shovemarines vs Nottingham B – pre-game analysis and more!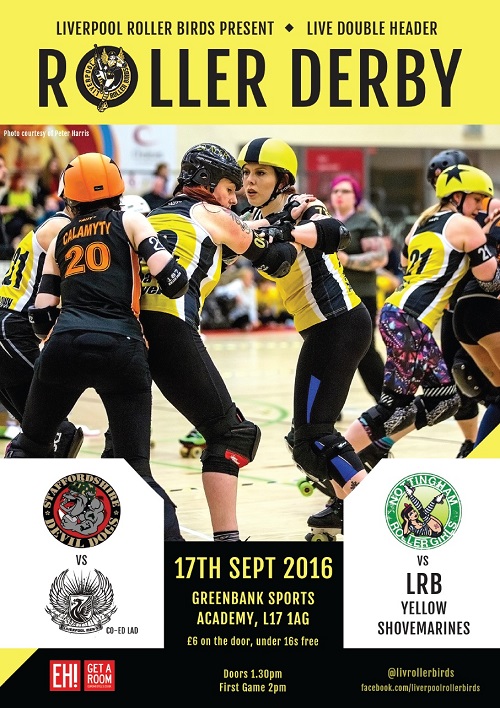 They've been eating their greens and studying their strategy and now our Yellow Shovemarines are ready to tear up the track for their first home game of the year!  There's nothing like rolling out in front of your home crowd, so the Shoves will be looking for all your support as they take on Nottingham Roller Girls' B team on Saturday 17 September from 4pm (doors open 1.30pm, for the opening game).
So let's take a look at how both teams have been doing in their two most recent games to see why this might be shaping up to be a very close game…
LRB's Shoves are following on from a huge win in their most recent game from May this year against Hull's B team. Since then, they have been taking the time to adapt their strategy, work on their fitness, refine their individual skills and bond as a team.  Their previous game was at the end of 2015, which ended in a loss against Sheffield's Crucibelles, despite fighting hard until the final whistle.
On Nottingham's side, they've played more public games this year – 2 in total – so have the added experience of one extra public outing in their back pockets for this year. However, they are yet to land a win in these games, which may mean that this team have fire in their bellies for their next game! The teams are now ranked extremely closely on Flat Track Stats, so no doubt both teams will be giving it their all in order to secure a win!
And if this B team clash is not exciting enough, we are proud to be hosting our brother team,  Liverpool Men's Roller Derby, with their first full team co-ed public game! They will open the day at 2pm with a match up against Staffordshire Devil Dogs.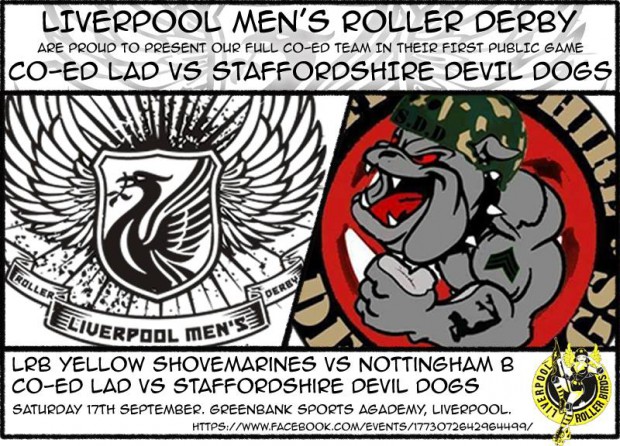 Plus we'll have all the usual cool stuff to keep you occupied before and in between all the skating action, including: stalls, merchandise, raffle and cakes aplenty from Button's Bakehouse** with something for everyone whether you are a vegan or a gluten-free cake muncher.
Don't forget that you can come and party with us after the game too! Our thirsty Roller Birds will be glad of a frosty beer or two, as well as some yummy food courtesy of our ace sponsers, Euro Hostel. We'll be heading down to their basement Hatch Bar for munch, drinks and more – so make sure you join us straight after the final game, from 7pm.
More info and updates on all of this over on our Facebook event page – see you there!
**Top tip: Get your cake early, those choc peanut butter and parma violet cupcakes sell out fassssst.