Meet the coaches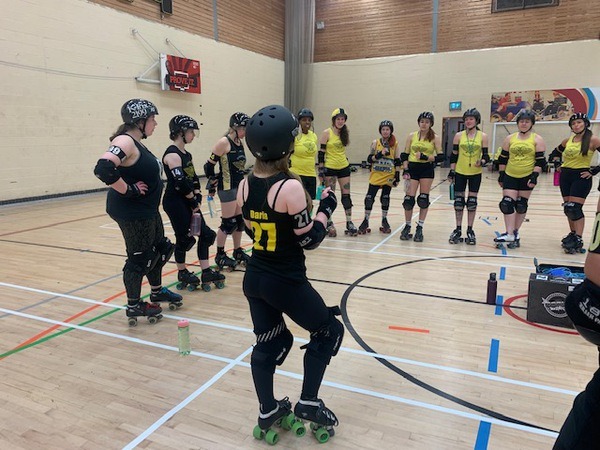 We are lucky to have some brilliant skaters who are dedicated to helping us coaching us to develop our skills and get the best out of us. They spend hours watching footage and thinking about what skills and tactics we need to work on to become the best we can be. So, let's hear from some of our A and B team coaches.
What do you get out of coaching?
I have always loved strategy. I watch a lot of derby in my spare time and I like to look at the different tactics/plays that other teams use. Coaching gives me the opportunity to try these ideas out within my own league. Kaff
Since starting with LRB I have coached at all levels, from our brand new skaters to our A team. I love seeing a skater's excitement when they nail a skill, they have been working hard on, for the first time. I also love it when a newer skater takes everyone by surprise by smashing up a wall or effortlessly hopping around a more experienced skater!

The A team has a really hardworking and dedicated group of coaches and I love working with them to plan sessions, drills and strategy. One of the best parts of coaching is seeing our drills translate into gameplay. Suddenly, the chaos starts to make sense! Daria
Problem solving and rules are my fave, so I love finding ways to manipulate the pack, give some great offence or master the hive mind and on track communication. Plotting that out and then seeing the team work on it and improve over a session and then a season is really satisfying. K Trix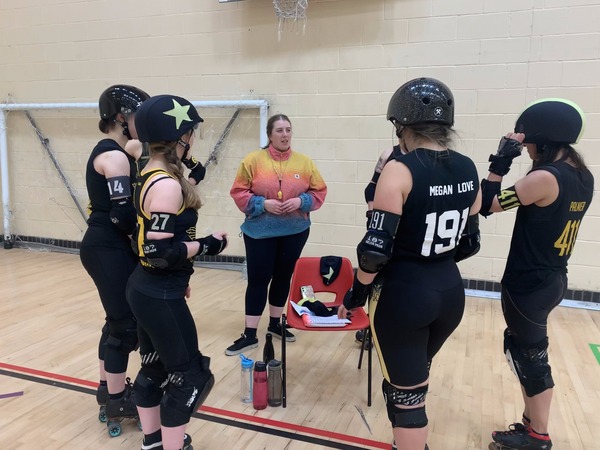 What is biggest challenge as a coach?
I think one of the most difficult things is working with and coaching the flow and control of mental state alongside the strategy and skills – getting yourself and players into the right space for different situations and working to build mental strength and resilience. It's a crucial part of roller derby and really hard to master! KTrix
Cutting plays when it is time to accept that they are not suited to your league. One of the best things about derby is how differently every team plays the same game. I will bring something in and trial it for a while. If I see it just isn't working for us on footage or in scrim time, then I will speak to my fellow coaches about cutting it out. It can be hard to let go of an idea, but you have to follow the rhythm of your team. It is what keeps you unique. Kaff
Rostering – 100%. It is great to be able to put a strong roster together and give newer skaters the chance to prove themselves in an A team game, but there are often hard choices to be made and sometimes you know that some skaters will be left disappointed. Daria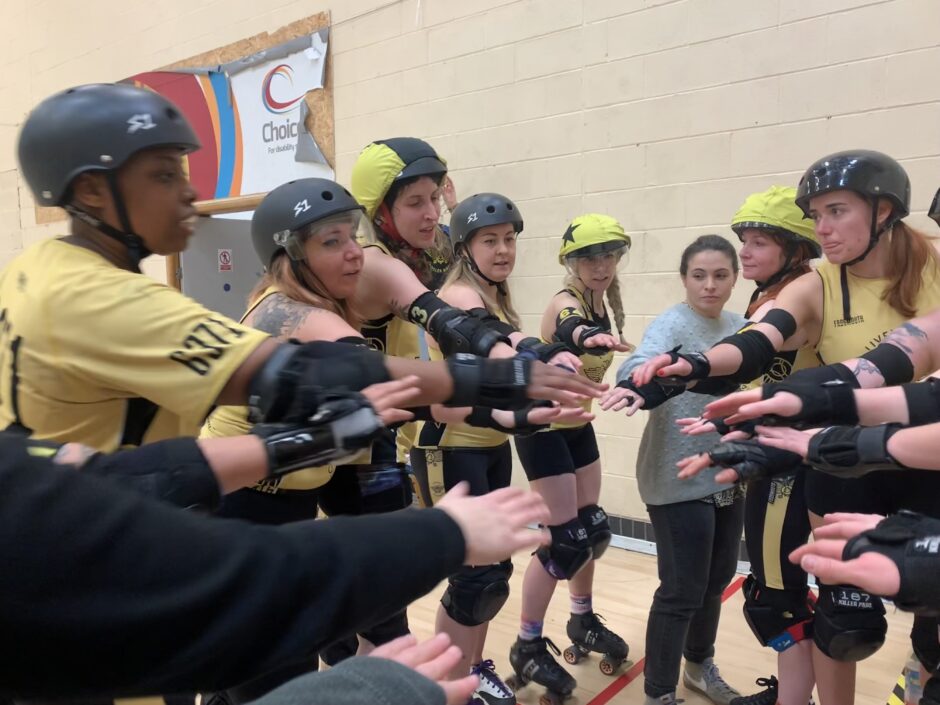 What do you think makes LRB special?
Our founders were very clear from day one, 13 years ago, that this would be a welcoming, supportive and inclusive team and this ethos has been at the centre of our league ever since. It really is a special place to be! Daria
The team and those in it have a kindness and joyfulness that other teams comment on too, and I noticed myself in my early skating days before I joined the team. We're calm, strategic and commited to improvement and building the league. KTrix
There is no rivalry within the league itself. Everyone is constantly rooting for each other. Our scrims are full of cheers for each other when we see a beautiful bit of footwork or a great hit. This has just always been the ethos at LRB ever since I joined. Kaff
Thanks to Daria, KTrix and Kaff and all our other coaches for their dedication to helping us be better. We salute you.