Roller derby and football – a match made in heaven!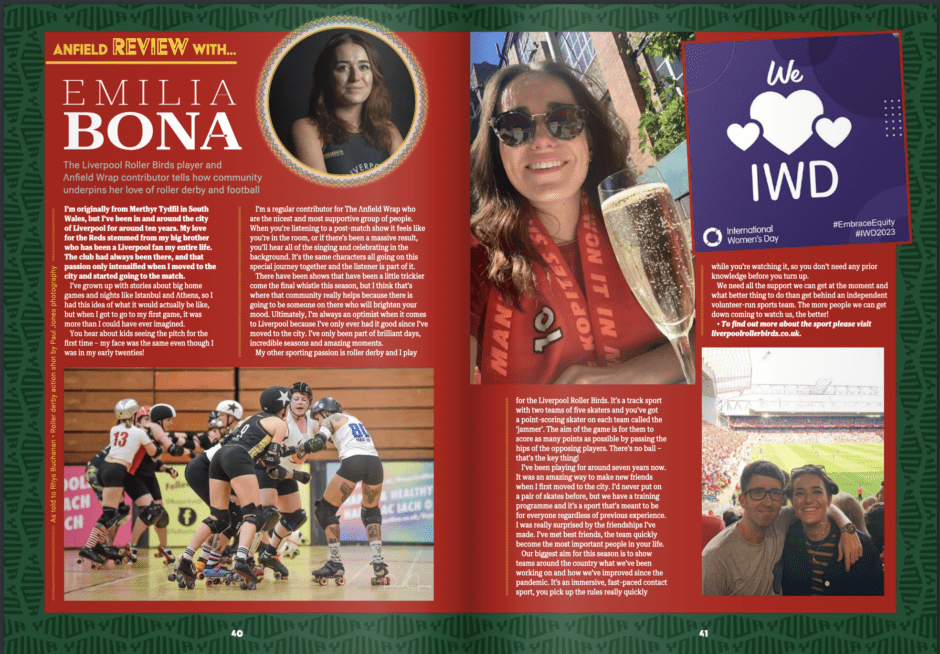 We're looking forward to International Women's Day on 8 March and the opportunity to shout from the rooftops about the importance of supporting women in sport.
To kick off Women's History Month, our very own Emilia Bona has been featured in the latest Liverpool FC match day programme.
As a member of the Liverpool Roller Birds and contributor to The Anfield Wrap, Emilia talks about her passion for roller derby and football – and what being part of the league means to her.
"I was really surprised at the friendships I've made. I've met best friends, the team quickly become the most important people in your life."