Derby triumph! Liverpool Roller Birds win against Leeds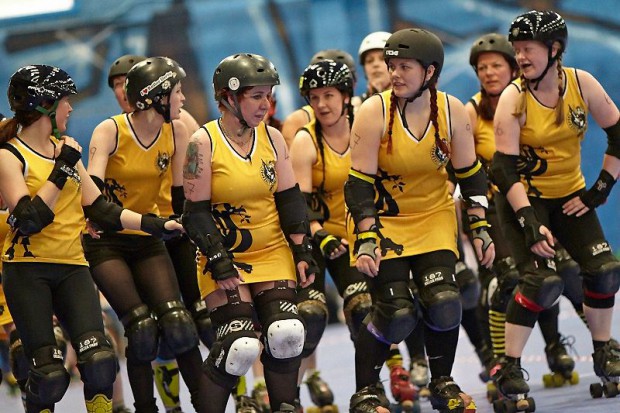 What an exciting weekend we've had! Our Birds travelled over to Leeds on Saturday to play against Leeds Roller Dolls Whip Its and wow – what a close bout.
Both teams fought hard with the lead changing from jam to jam, but the Birds were triumphant in the end with the final score of:   LRB 183 – LRD 156. Here's team Captain, Atomic Hittin' to tell us more about what happened on the track… 
"This was the game I'd been looking forward to all season. We played LRD Whip Its last season and the experience made me personally up my game and improve my blocking technique. LRD are a very physical team with powerful blockers and jammers who work well together and we knew they would make us work hard for this win.
The initial jams were good for us and our defensive strategy was working well in the first half.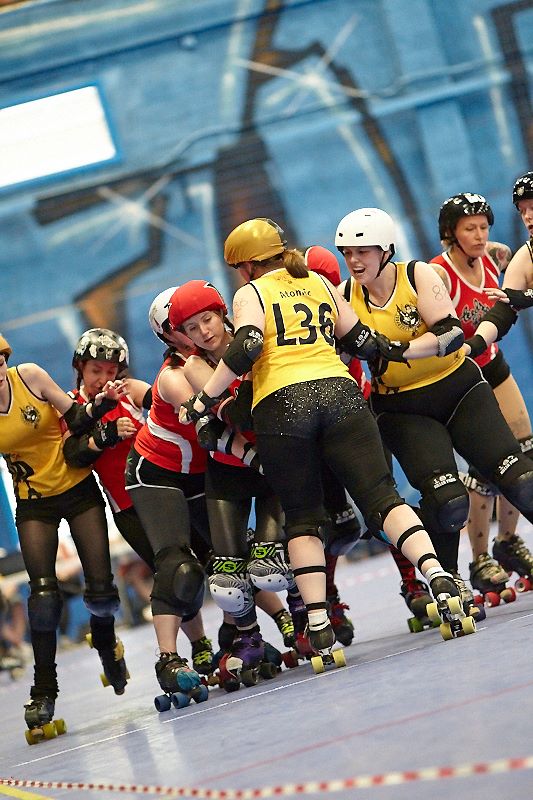 During the team talk at half time we ran through what was working and areas to improve. We felt we had a good handle on the game but with a small lead we knew LRD would come out fighting in the second half. Our plan was to switch up our strategy and show a bit more of what we can do on track so we introduced more of our offensive plays.
As Captain I felt both excited and focused during the game. I often remind myself that however seriously we take this sport the experience should be enjoyable and it's important not to forget that!
The team have worked really hard this season and showing people what we can do and how much we have improved is a big part of our team motivation and enjoyment on track. I think this confidence and determination kept us all pushing harder to increase our lead which is why we were able to bring home the the win.
The Whip It's are fierce competitors but one of the friendliest teams we have had the pleasure to compete against. LRB send our love to them all!
———————————————————————————————————————————————————————————————————-
All photos by Jason Ruffell. See the full photo gallery on Facebook.