Countdown to Bout Day!
There's just a week left until our first home bout of the year at Greenbank Sports Academy so if you haven't bought a ticket yet, what are you waiting for?
So, what's coming up on the day? Of course there's the main attraction – two bouts between four amazing teams. First up our Sisters of Mersey are taking on Dundee Roller Girls and after that Bruising Banditas and Furness Firecrackers will battle it out in the second game of the day.
Sisters of Mersey Captain Maggie Murder and Vice Captain Grace Bones
Our brand spanking new charity partners Macmillan will be there raising money and getting their first taste of derby action, and maybe some cake from Button's Bakehouse too. Yellow Shovemarines skater Harleen BringsHell will be getting part of her head shaved by Si from Si's Barbershop as part of the Macmillan Shave or Style campaign. If you're feeling like a Brave Shaver he'll be there all day so you can too! If you're not feeling so daring you can sponsor Harleen on her JustGiving page or donate on the day.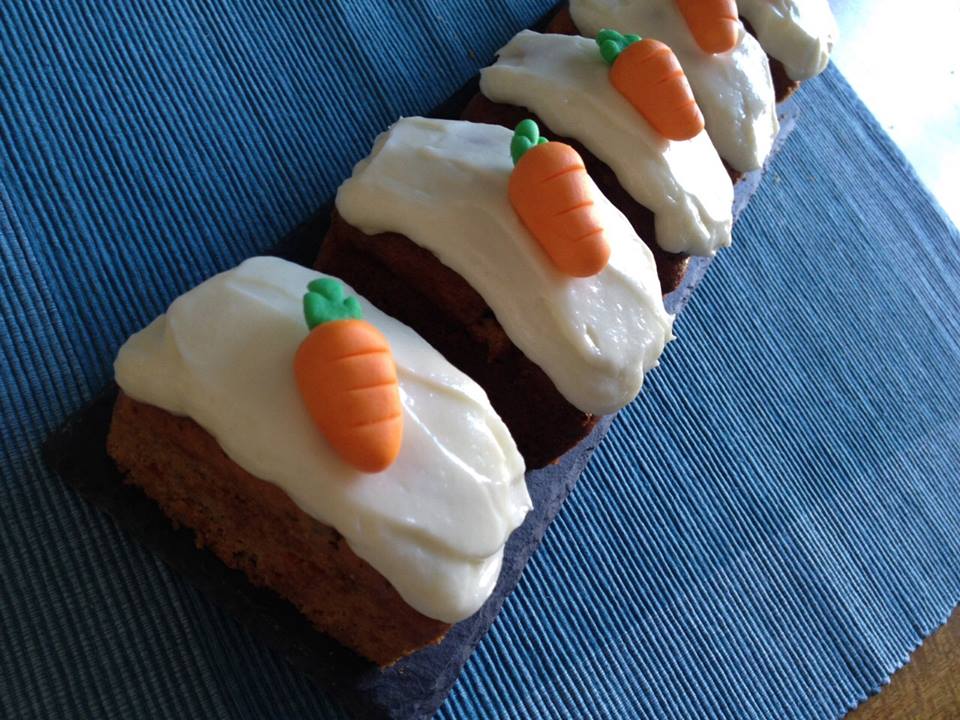 Carrot Cake from Button's Bakehouse
Aside from the delicious looking carrot cake, Button's Bakehouse are bringing a whole host of other goodies including gluten free and vegan cakes, so nobody has to miss out.
As always, there will be a raffle on the day with some great prizes up for grabs including a signed football from Everton in the Community, a signed Jamie Carragher shirt from his 23 Foundation and a Hornby Flying Scotsman train set from Hattons Model Railways. Make sure you pick up a ticket if you fancy getting your hands on any of it!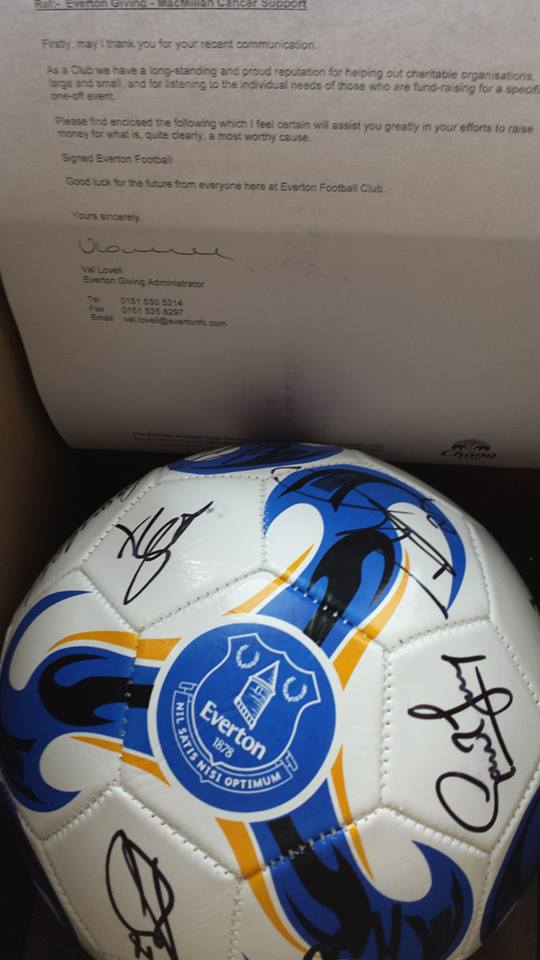 Signed Everton football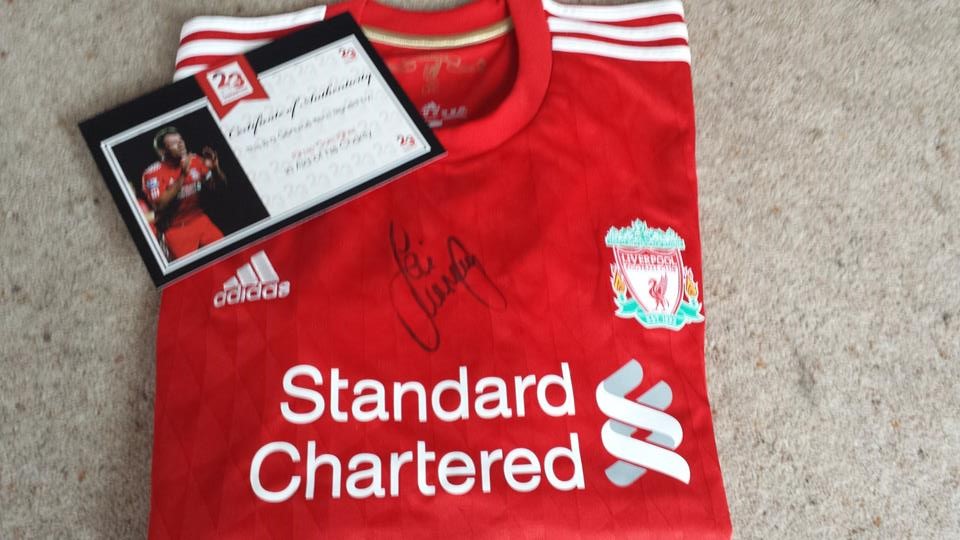 Signed Jamie Carragher Liverpool shirt
If you fancy a bit of bout day shopping LRB will be selling merch on the day so get yourself a t-shirt and cheer on the Birds in style. For the skaters amongst you, Grandslam Skates will be on hand if you fancy treating yourself to any new kit. Fyrefly Gems will also be there selling some gorgeous jewellery.
So, what are you waiting for? Get your skates on and buy your tickets now!